Construction and renovation consulting
As construction consultants, we help our clients to make the right preparations for their upcoming projects and ensure that contractors complete the project according to the budget. We provide cost estimates, create budgets, select contractors, administer construction contracts and resolves differences between contractors and project owners.
We are a construction consulting firm in Montreal. We have an accumulated of 15 years experience on construction sites of all kinds: united family homes, condo towers, shopping centers, commercial and industrial buildings, server rooms, clean rooms, hospitals and much more.
Your business is expanding and you need to broaden your premises? Our mission is to guide, inform, advise and support you throughout your project in order to give you the best recommendations based on our experts experience. The advantage of our services is that we will be with you continuously from the evaluation of your needs through the drawing table, the implementation of the site and follow up the site. This process will ensure the quality of the work executed.
Monitoring of works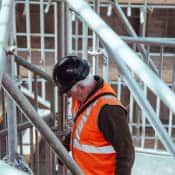 A follow-up of the work ensures the quality of the work carried out, the keeping of the deadlines and the respect of the fixed budget. We ensure the conformity of the works with the plans and specifications as well as the respect of the needs of the customer. We also ensure the integrity and safety of the structure and its environment when the work is carried out. To this end, we check the conformity of the work to the plans and specifications as well as the technical management and the follow-up of the modifications carried out during construction.
We will monitor all the stages of the work site from the study of the file until the reception of the work: study of the architect's plans, specifications, administrative procedures and techniques of opening of the site, financial management, organization of the supplies, choice of materials and equipment used and study of problems encountered with engineers in order to find solutions.
In order for the work to be carried out without delay, we respond quickly to all the requests expressed by the stakeholders, taking care to respect the communication policy of the project.
The advantages to entrust us with the monitoring of works are numerous:
Validation of work conformity during critical construction steps
Evaluation of the actual quality of the works, the materials used and the equipment installed
Detection of variations in plans and specifications
Management and treatment of nonconformities in compliance with technical requirements
Identification of construction defects